This Website is like my car...constantly being worked on, please come back often. It is mostly going to be centered around "KaStang", our 1965 Mustang Convertible.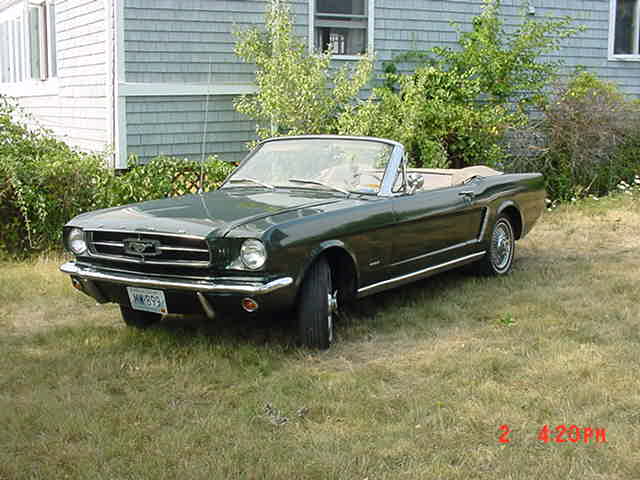 This little beauty was purchase in North Dartmouth, MA. Not generally a great location for buying a classic car. The previous owner (here after refered to as PO) had purchased the vehicle in Florida in 2000. In the 2 years he owned the car he drove it 500 miles. In the first 4 months that we've owned the car we've put over 1000 miles on the car...and it runs better each time. Nothing else about the cars history is known.
I'm still not sure of the direction of the project, but I will try to detail and review different projects and upgrades. This is my first venture into classic cars.